An online course to help you structure your stories in the best possible way
After months of persistence from Fabula Deck users, we locked ourselves in a recording studio and came out with Fabula Advanced. Inside you will find everything we think is fundamental for those who write novels, films and tv series.
It is full of advice, tricks, best-practices fundamental for writers
It helps you save time, by discovering in just a few hours everything you need to know to increase your work success prospects
It helps you effectively structure a story drastically reducing the risk for your novel or script to end up in the infamous rejection pile
It explains how to use Fabula Deck to create well-rounded characters, a trait that is very much appreciated by producers and publishers 😉
And these are only a few of the advantages that you will get from Fabula Advanced... If you want a taste of what you will find inside of the course, in the section below you can get access to the first three lessons.
Bonus: 12 analyses made using Fabula
In the exercise booklet we added 12 analyses of books and films made with Fabula Deck, a treasure from which to draw inspiration. Among the analyses you will find: Harry Potter and the Philosopher's Stone, The Catcher in the Rye, Finding Nemo, Inception and Kill Bill.

🇮🇹 And yes, the lessons are all in Italian language with English subtitles. It means Italian lessons for free!
The online course is divided in 12 lessons for a total of about 3 hours and it includes an exercise booklet that includes books and films analyses available to download on the right.
The first 3 lessons are free. To have access to all 12 lessons unlock the videocourse.
1) Introduction
Duration: 03:13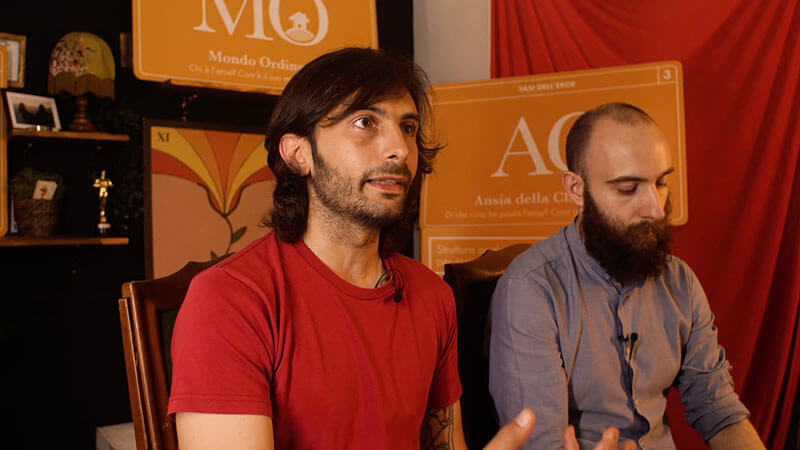 2) How and why use Fabula
Duration: 06:29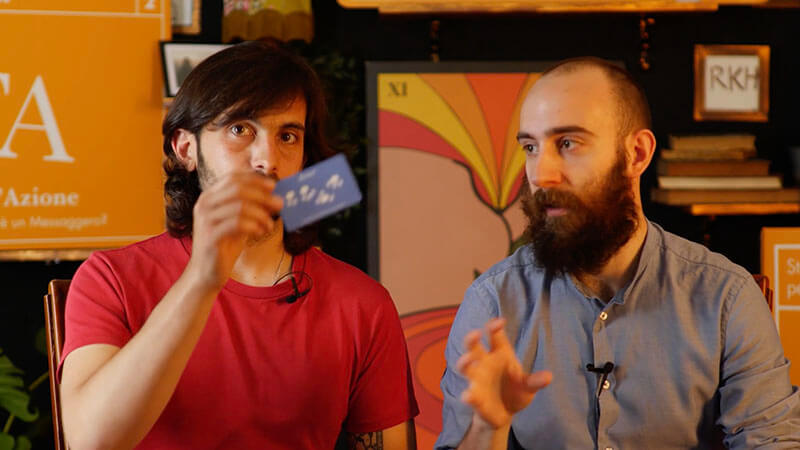 3) Blue cards: heroes, enemies, allies
Duration: 15:10