Hello, we are Sefirot. We make creative tools and we decided to fight fake news 💪
We designed Nebula to make everybody aware of disinformation
This is us: Andrea is a topnotch professor and Matteo one of the most recognised designers in Italy– we've known each other since we were 13!

We made more than 50,000 creatives happy all over the world with our best selling tools Intùiti, Fabula and Cicero. Then one day we decided to build one with the mission of reducing disinformation and distribute it for free. That's how Nebula was born 😉
A Framework for Fake News Hunters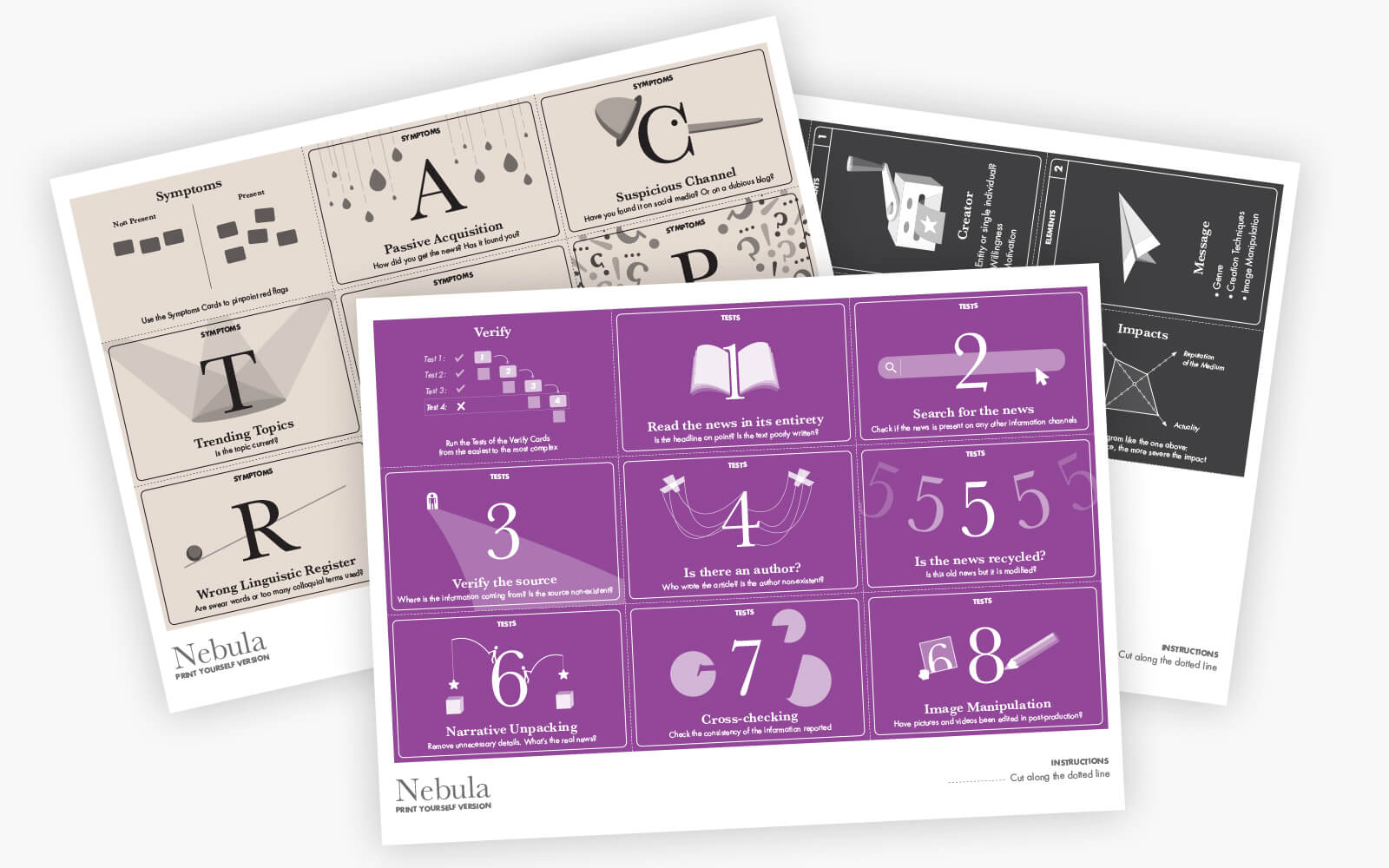 Nebula is a tool consisting of 24 cards that helps you analyze and verify possible fake news.
You can download the A4 papers with the cards and write directly on them or you can cut out the cards and place them on walls, tables, floors or any other available surface, with the help of adhesive putty or tape. Each card is like a box to fill, so you can just arm yourself with post-its and a pen, and start fighting Fake News!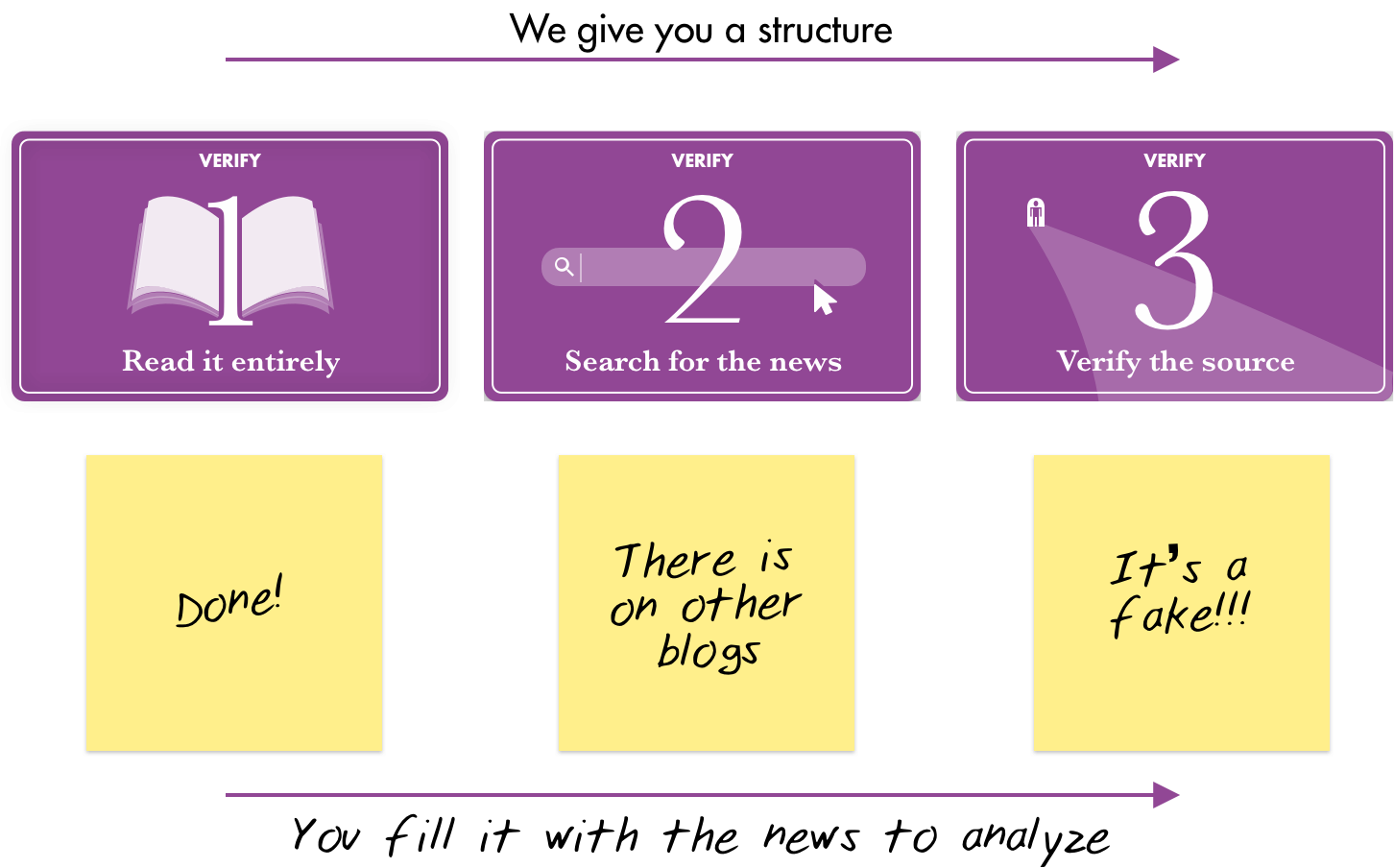 Composition
In the Nebula deck you'll find:
9 SYMPTOMS cards;
9 VERIFY cards;
6 ANALYZE cards;
a booklet with instructions.

The Symptoms
The SYMPTOMS cards are the beige cards and they ask you questions about the most evident aspects of the news, for example:
How did you get the news?
Did you find it on social media?
Is it a current topic?
Did you feel a strong emotion reading the headline?
If you give a positive answer to at least two SYMPTOMS cards you could be facing a fake news!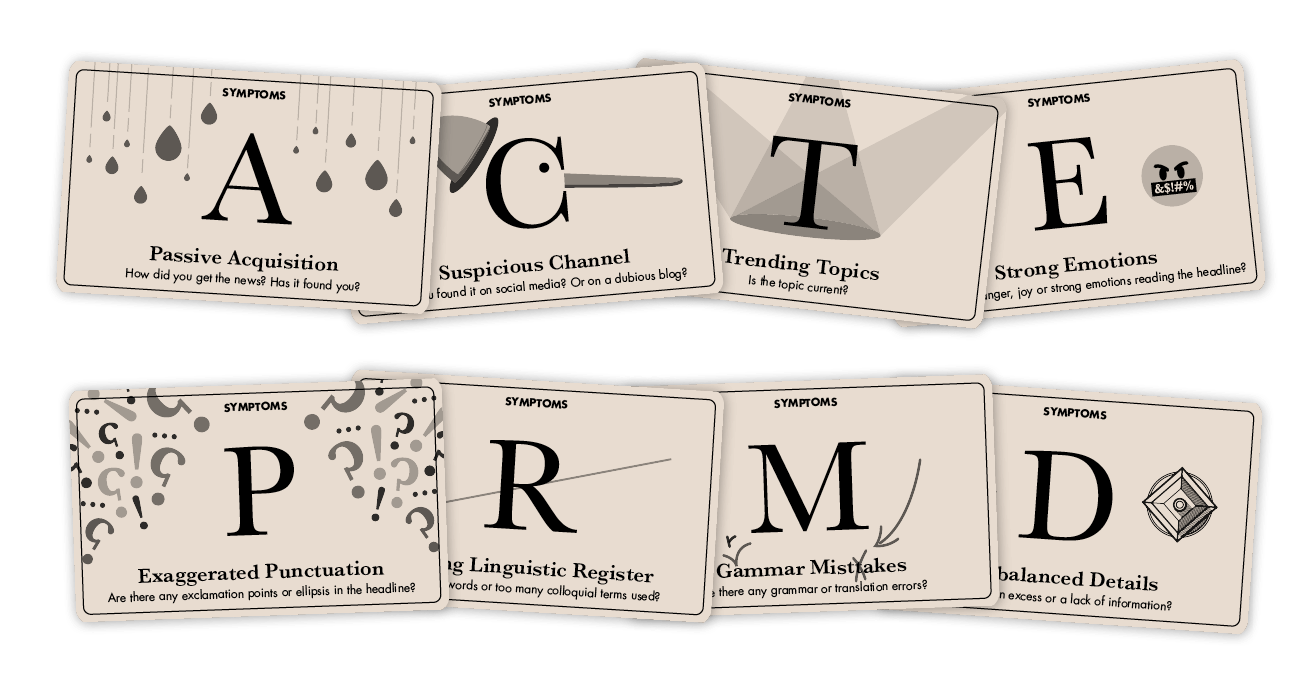 The Verify Cards
Verify cards are the purple cards in the deck. These cards provide tips and techniques on how to unmask fake news.
Read the news in its entirety;
Search for the news
Verify the source
Is there an author?
They are ordered by speed: from the technique that requires the least amount of time and skill to the technique that requires the most, so you will be able to verify news in the least amount of time.
Each card is a test: when the news fails one of the tests, it's probably fake.
The Analyze Cards
Analyze cards are the black cards in the deck. There are 4 of them. These cards should be used in order and guide you through the fake news study process. They will put you in the fake news writer' shoes to better understand their mechanism.
the Creator, the person or entity that created it, as well as its goals;
the Message, the actual content and the techniques used to achieve the desired goal;
the Medium, the channel that the news uses to spread;
the Receiver, the target of fake news and the mechanism through which it spreads.

Our works were featured on: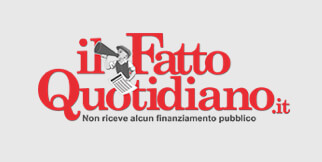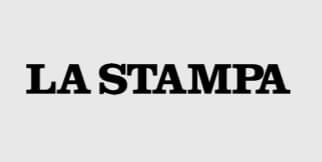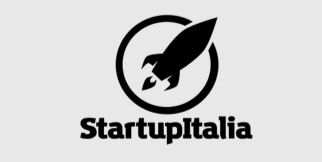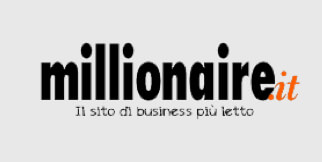 Some of our users work at: