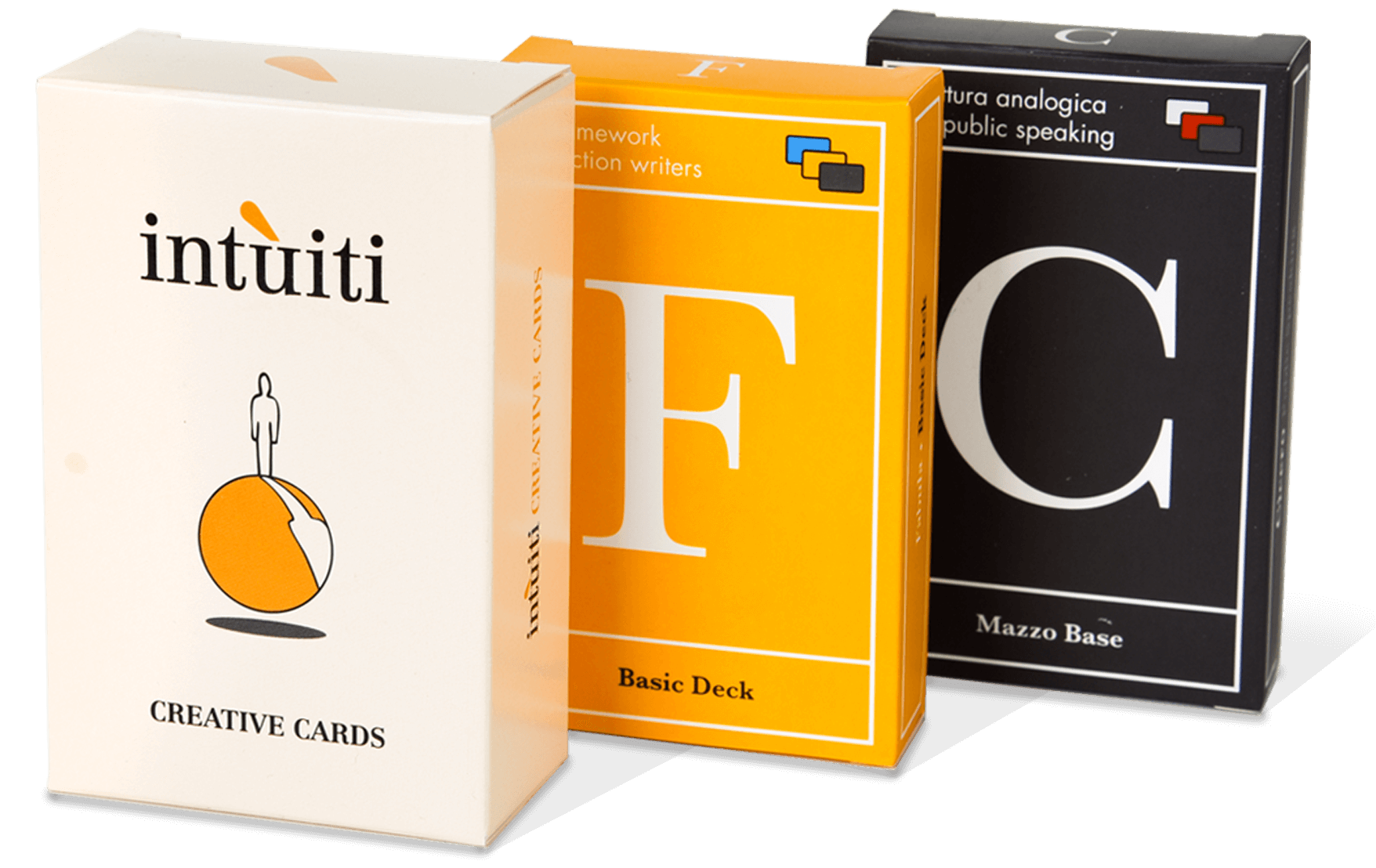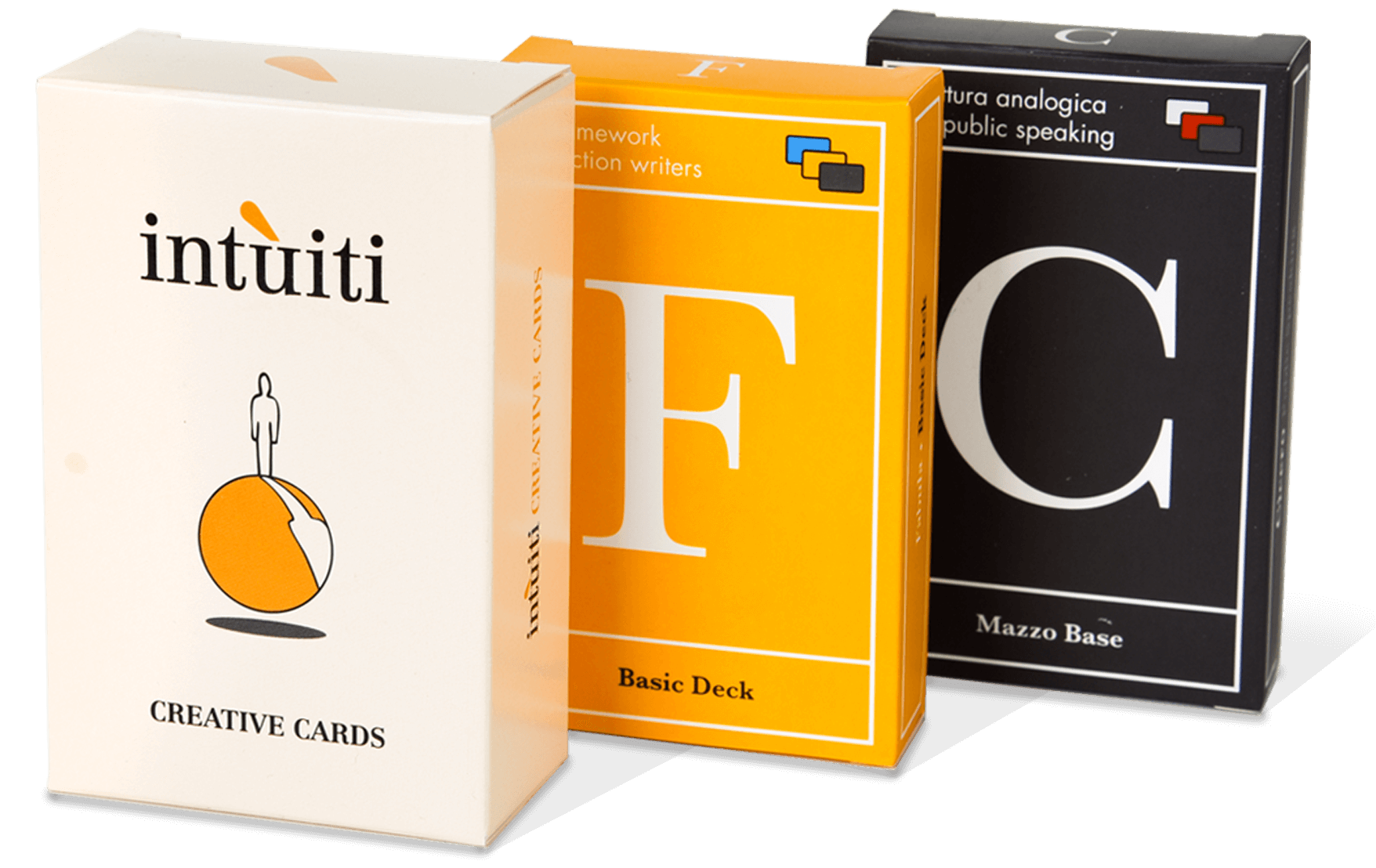 We design tools for your creativity 🦊
We are proud to be on the desks of more than 50,000 creatives worldwide
Our products are dense in content, long-lasting and useful. They are designed to solve specific problems (and they do it, for real 😉) Curious? Check our creative process out!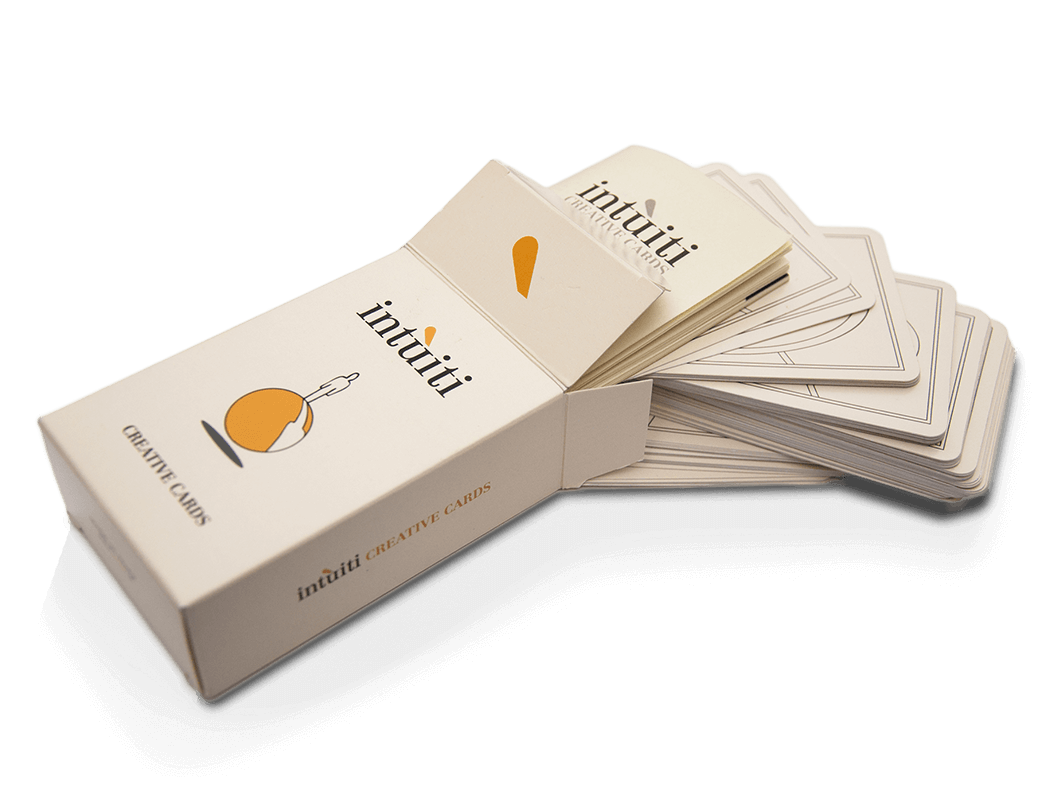 Intùiti Creative Cards
🚀 For your Creative Growth
To find the right ideas in the wrong direction. This is one of the most common mistakes in creativity. Intùiti is a synthesis of Design, Tarot and Gestalt Psychology that can help you find the path to better express yourself.
Visit official website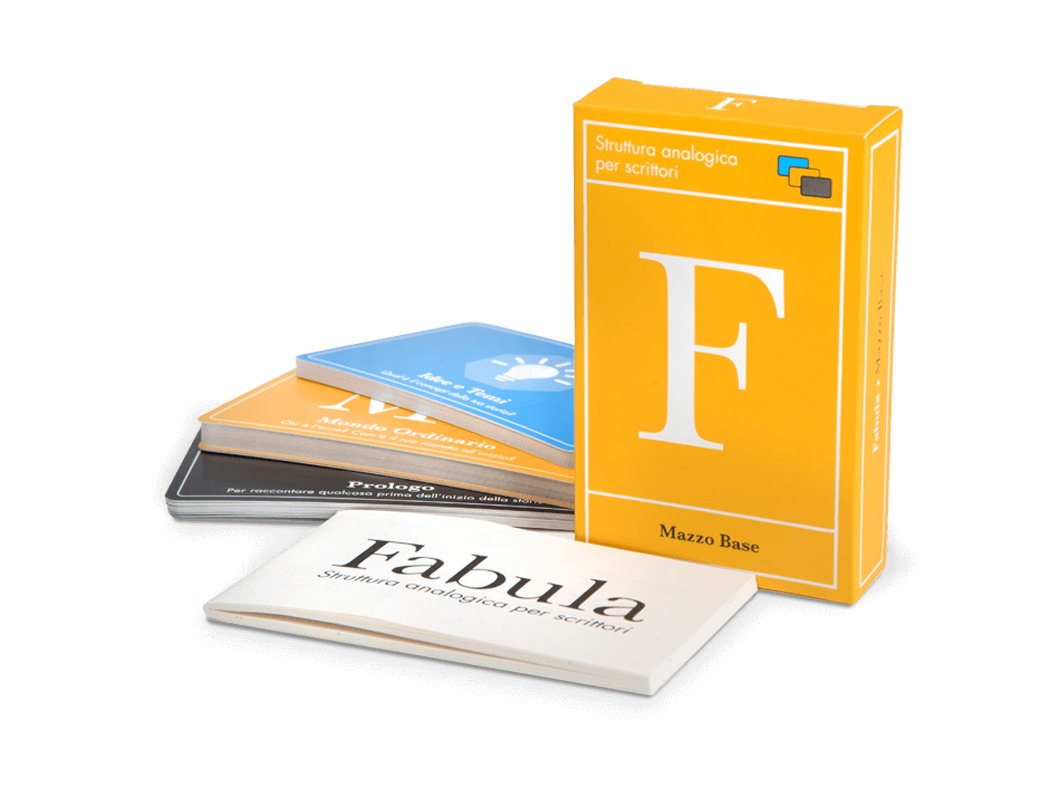 Fabula Deck
🚀 To write stories
Fabula is a tool of 40 cards that helps you analyse, organise and build your stories in the most effective way. It's based on two of the most used narrative structure: the Hero's Journey and the Three Act Structure.
Visit official website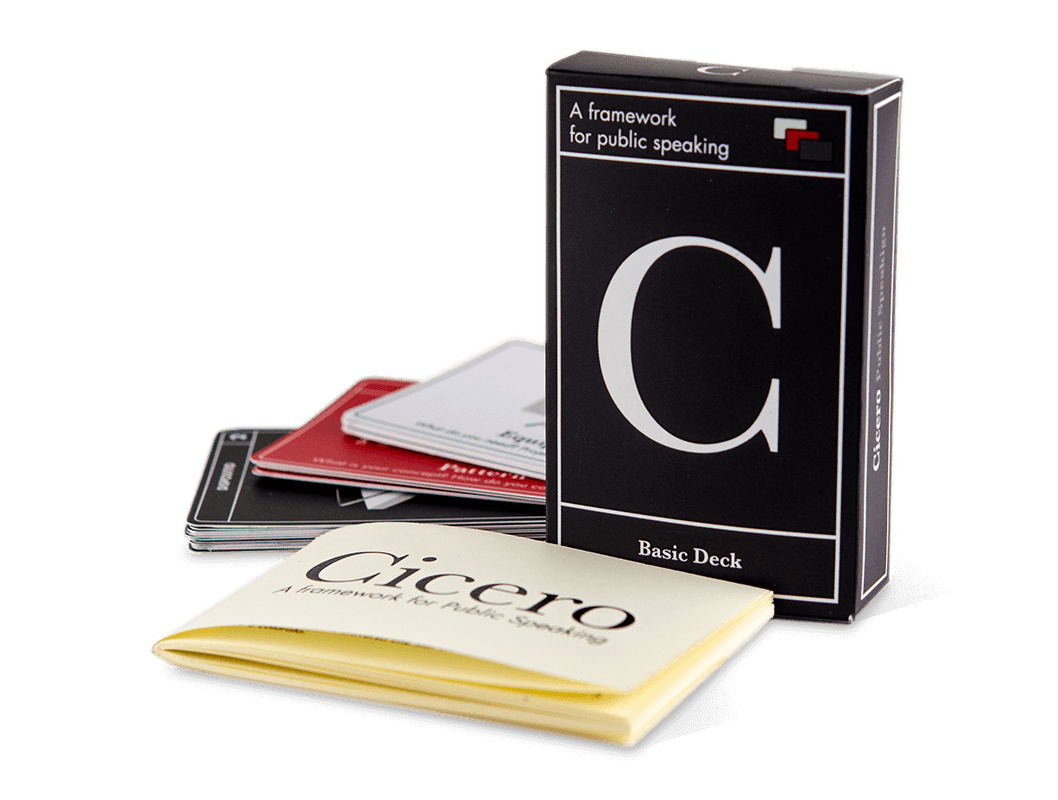 Cicero Public Speaking
🚀 To speak in public
Cicero is a tool of 26 cards that helps you analyse, structure and write effective speeches. It's designed in collaboration with one of the best public speaking experts in Italy.
Visit official website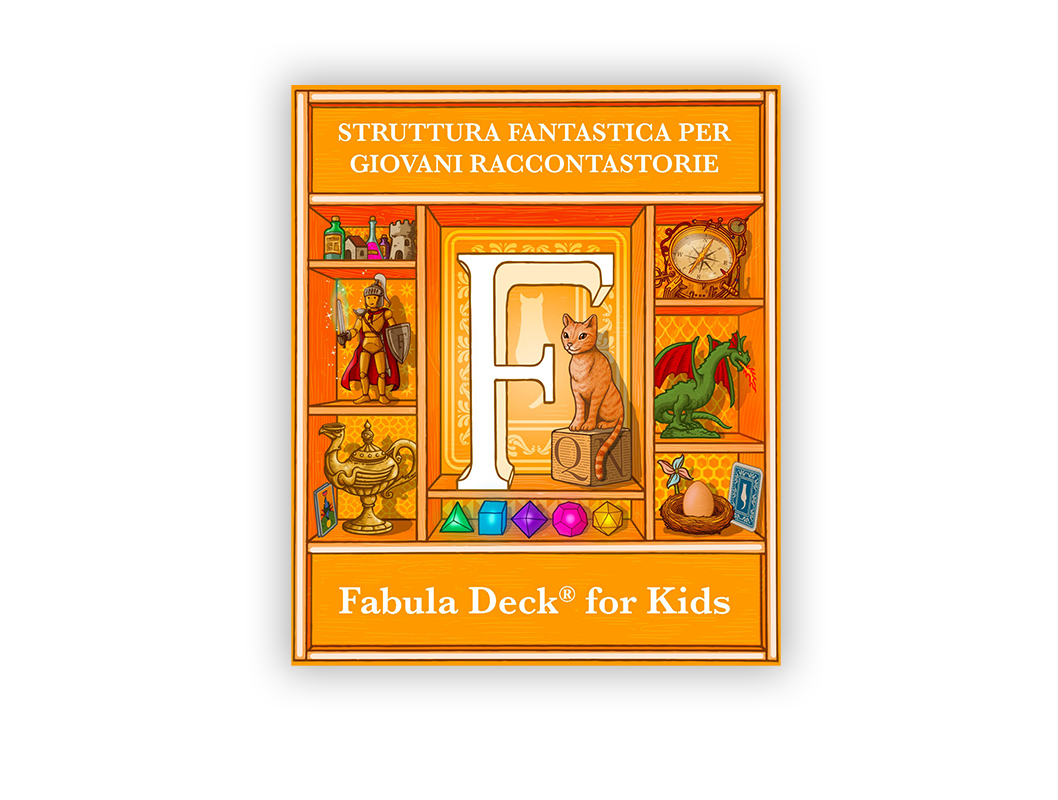 Fabula Deck for Kids
😱 Coming soon
It's the version for kids of Fabula Deck, an imaginative structure for young storytellers. Soon on Kickstarter.
Let's do something creative. Let's be independent 💣
We only do what we really want. Always.
We don't know if you know it but behind these products that people are loving so much (Fabula, Intùiti e Cicero 😄) there is us – these two guys from Italy:
P.s. Andrea is a topnotch professor and Matteo one of the most recognised designers in Italy– we've known each other since we were 13!
We didn't want any boundaries so we broke all the old schemes:

To be free of distributors, we built our own distribution system (Direct Fulfilment + FB ads, yes it works 🦊)
To be free of third parties (people who can tell you "No"), we went international without partnering with other publishers 🦋
So basically we only make the products we really believe in and only if we believe we can make them substantial and helpful. Do you want to read more about our story? 👉 Click here
Creativity? Yes, it is possible 💪
If we can, you can! And we want to contribute.
When we were younger (and sometimes, let's admit it, hopeless) we would have loved to know what we know now.
That's why we constantly share our experiences, our internal tools and processes (yes, even with competitors 💪) through: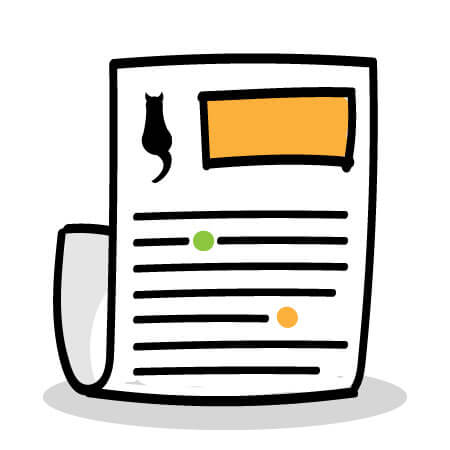 Sefirot's Creative Bulletin, our weekly newsletter in which we tell you how we handle a Publisher. 👉 Click here to subscribe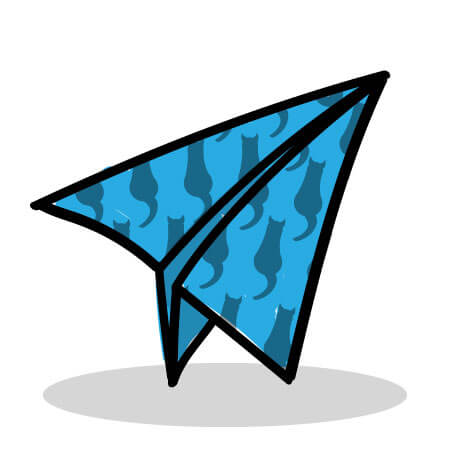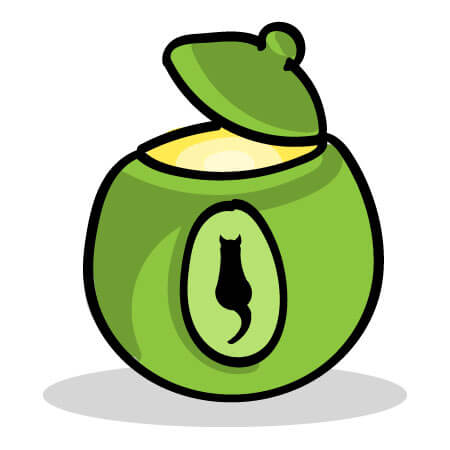 Our page Free Resources where we publish tools we believe everybody should have access to. We're sure you'll find something useful: 👉 give it a look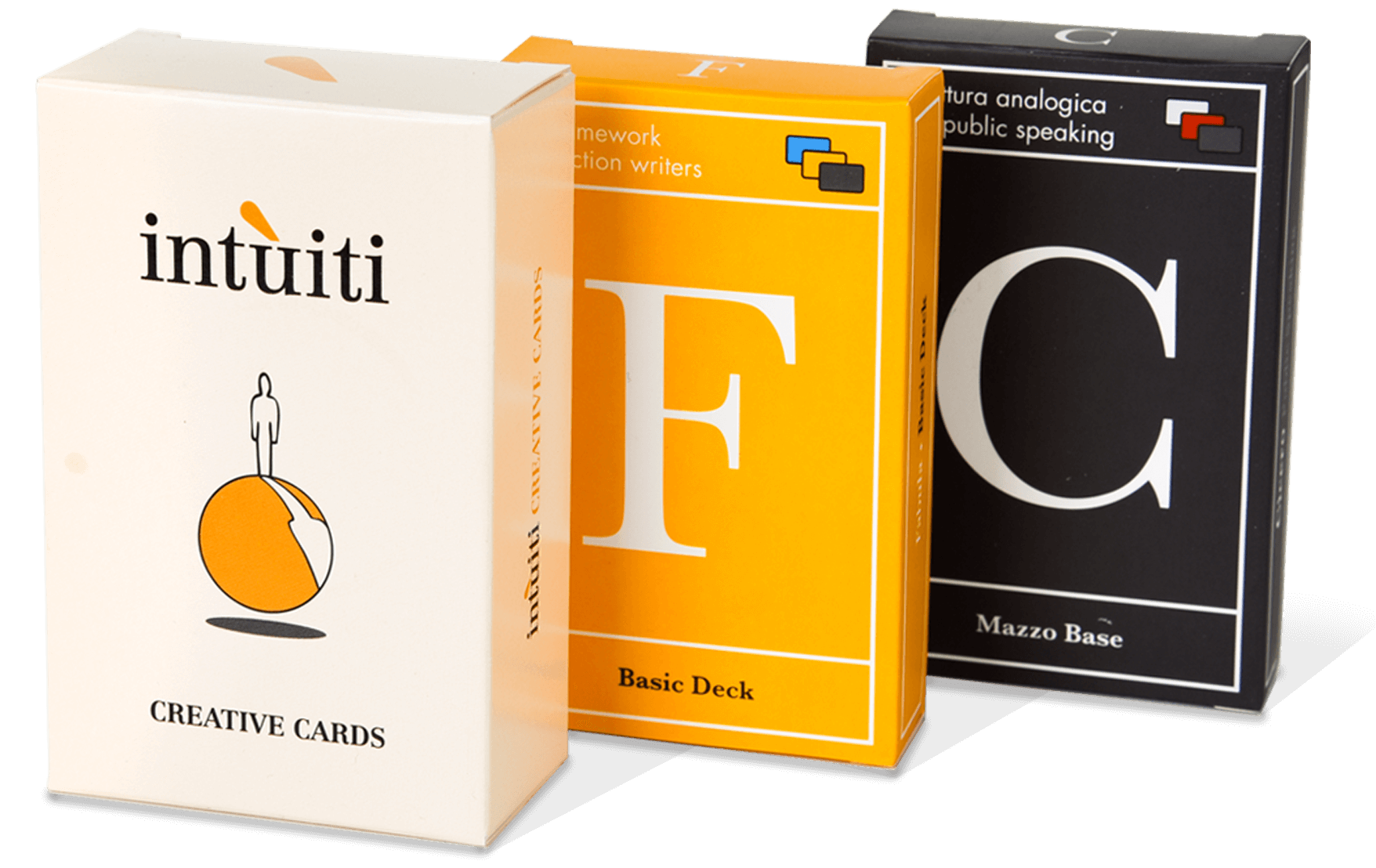 2 or more products / Special Price!
Our works were featured on: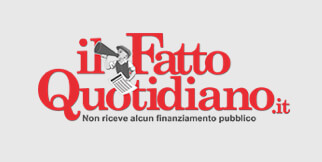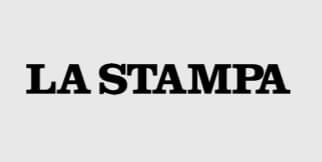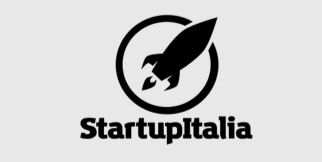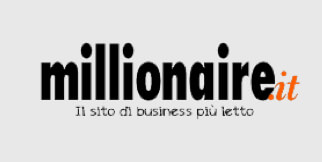 Some of our users work at: